| | | |
| --- | --- | --- |
| 5:30PM - 6:15PM | Friday, July 11 | Power 104 Main Stage |
BIO:
Hailing from Kelowna, British Columbia, The Wild! are living anything but the cliché faux-California lifestyle the Okanagan is known for. Instead, they are ripe with grit, Southern-fried twang and a give-'em-hell attitude that has struck a chord with listeners everywhere. Blending a bold mixture of supercharged rock and roll, blues and equipped punkrock attitude, The Wild! is recognized as being a reckless group of individuals who write music for reckless groups of individuals. "We aim to write music that makes people feel something" says frontman, Dylan Villain. "Whether it's to dance, yell, fight or just get straight up fuckin' crazy, we're writing this music with strong conviction for what we stand for; having a good time in the name of the party and in the name Rock and Roll." Further to the point, The Wild! is quick to admit that they draw their influence from their troubled pasts, the road, and good old fashioned parties. Backed by the gratuitous citing by Raw Dog (The Jason Ellis Show) that legitimately labels The Wild! as "Shitkicker Rock", the band embodies the unpolished backwoods with a sincerity to produce a musical experience that is nothing short of fucking brilliant.

2012 proved to be an eventful year for The Wild! with their first single, Road House, released. Road House was then featured on The Jason Ellis Show on FACTION (Sirius/XM) and is in current rotation in the UK (Steve Taylor's show 'Retro Rock' on 102.5FM – Stourbridge), Canada (Power 104.7FM – Kelowna) and on various online stations such as Punkradiocast.ca and Hotshotbands.com. After teaming up with Vancouver hip-hop music video director, Stuey Kubrick, the Road House music video received more than 10,000 views in its first week and an additional 20,000 views within the first month. Backing the vision, sound and attitude of The Wild! Adrian Grenier, star of Entourage and owner of Wreckroom Records in NYC, posted a link to the Road House video on his Twitter feed.

Maintaining the momentum of the past year, The Wild! is currently working on their EP, Wild at Heart, slated for an early 2013 release. Following up Road House, Party 'til You're Dead is expected to be the next single to go viral. The Wild! hasn't only garnered a reputation for their vocals, but also their stage presence and with plans for a spring tour in the works, The Wild! delivers fans straight-up good-time parties celebrating a no-bullshit approach to music and entertainment.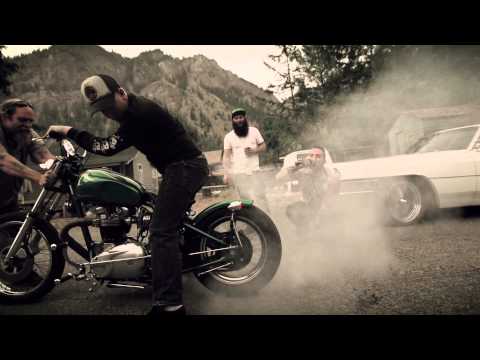 The Wild - Road House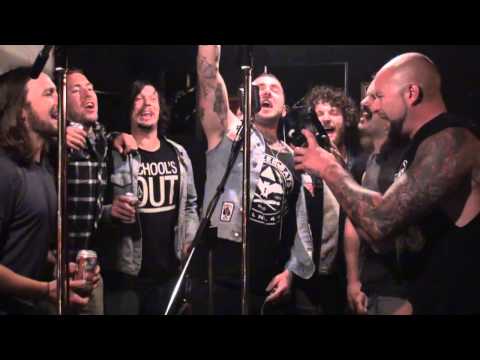 The Wild - Party Til' You're Dead